Client: The Dominick Hotel

Brand Identity, Art Direction


Visual identity and website for The Dominick Soho, a NYC hotel.

The Dominick is an iconic and modern hotel in the heart of a sought after location in SoHo. The unique artistic history of the neighborhood influenced the development of the brand positioning, narrative, name and refreshed identity. With this rich cultural history in mind, a new identity was crafted for the hotel - and along with it, a new story to tell.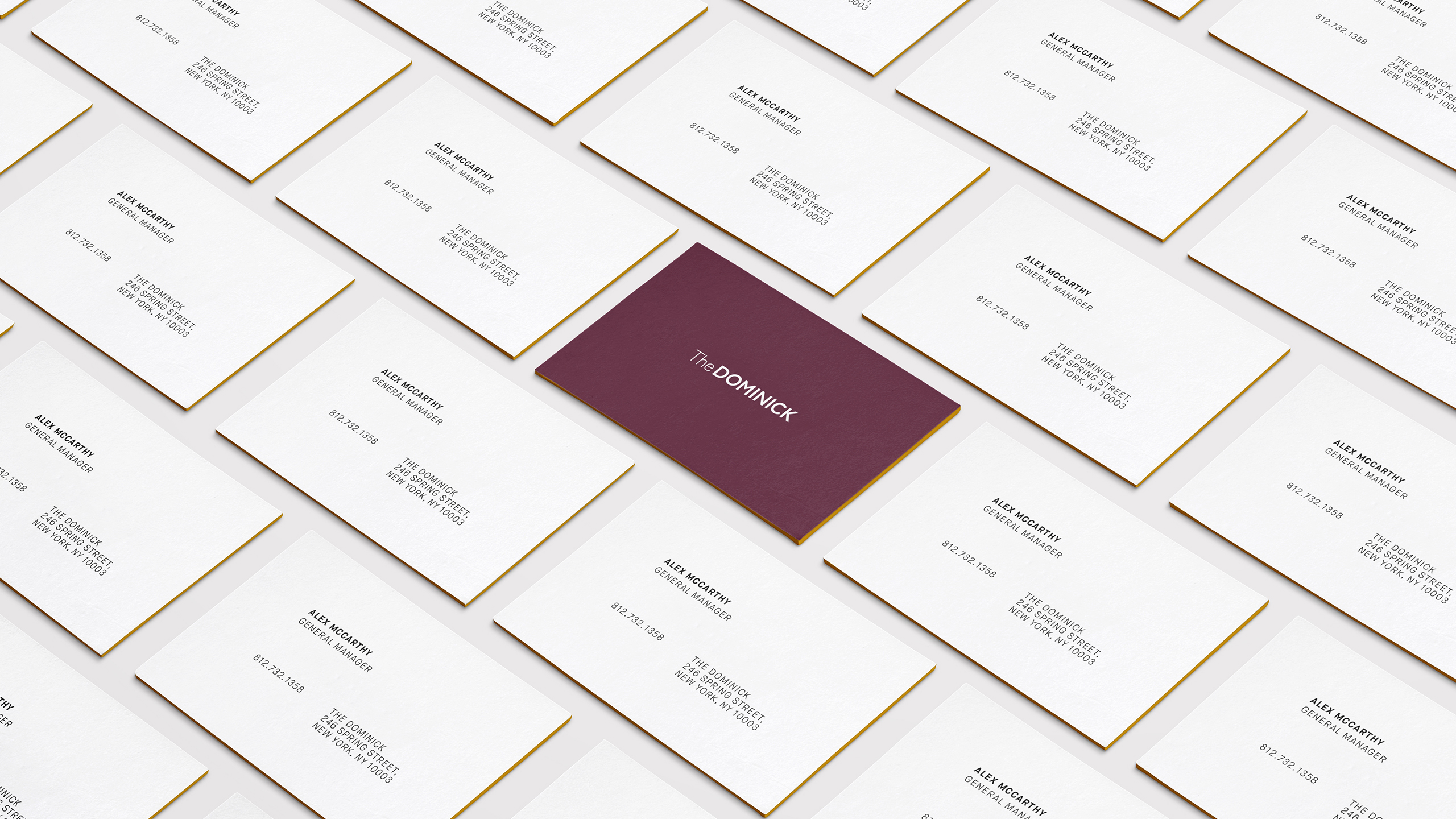 Created at The Seventh Art with Joy Ripart