Pebble Bar
Brand Identity, Brand Mix

Visual identity system for Pebble Bar, a new bar and restaurant in the heart of New York City housed in a legendary and historic four- floor townhouse on the corner of 6th Ave. and 49th St. The space used to be an infamous Irish saloon named Hurley's, which survived Prohibition and the development of Rockefeller Center. For decades, it was a famed watering hole for NBC stars like Johnny Carson and other network V.I.P.s who would use a secret passageway that connects to the 30 Rock studios next door.

The name "Pebble bar" comes from a quote by Jack Kerouac, who once described the townhouse as being "the pebble at the hem of the shoe of the immense tall man which is the RCA building."

The identity is inspired by this storied past, the spirit of New York and SNL in the 70's. The wordmark resembles archival mid-town signage, the illustrations by an infamous New Yorker illustrator. The typography is expressive and bold, contrasting with the rounded forms of the wordmark. The colors are vibrant and warm, exuding a sense of nostalgia. Like the space, the identity does not hold back in character.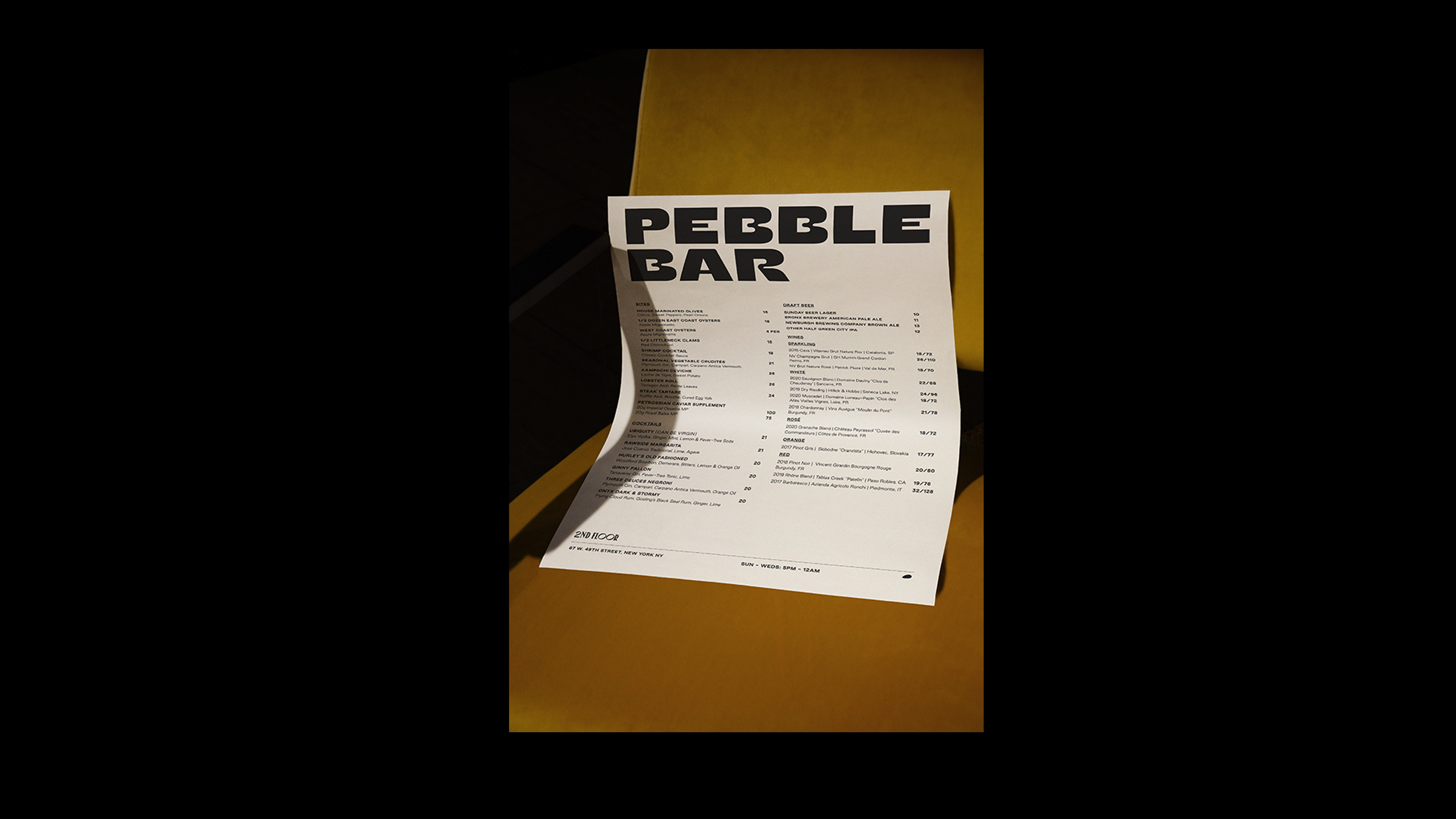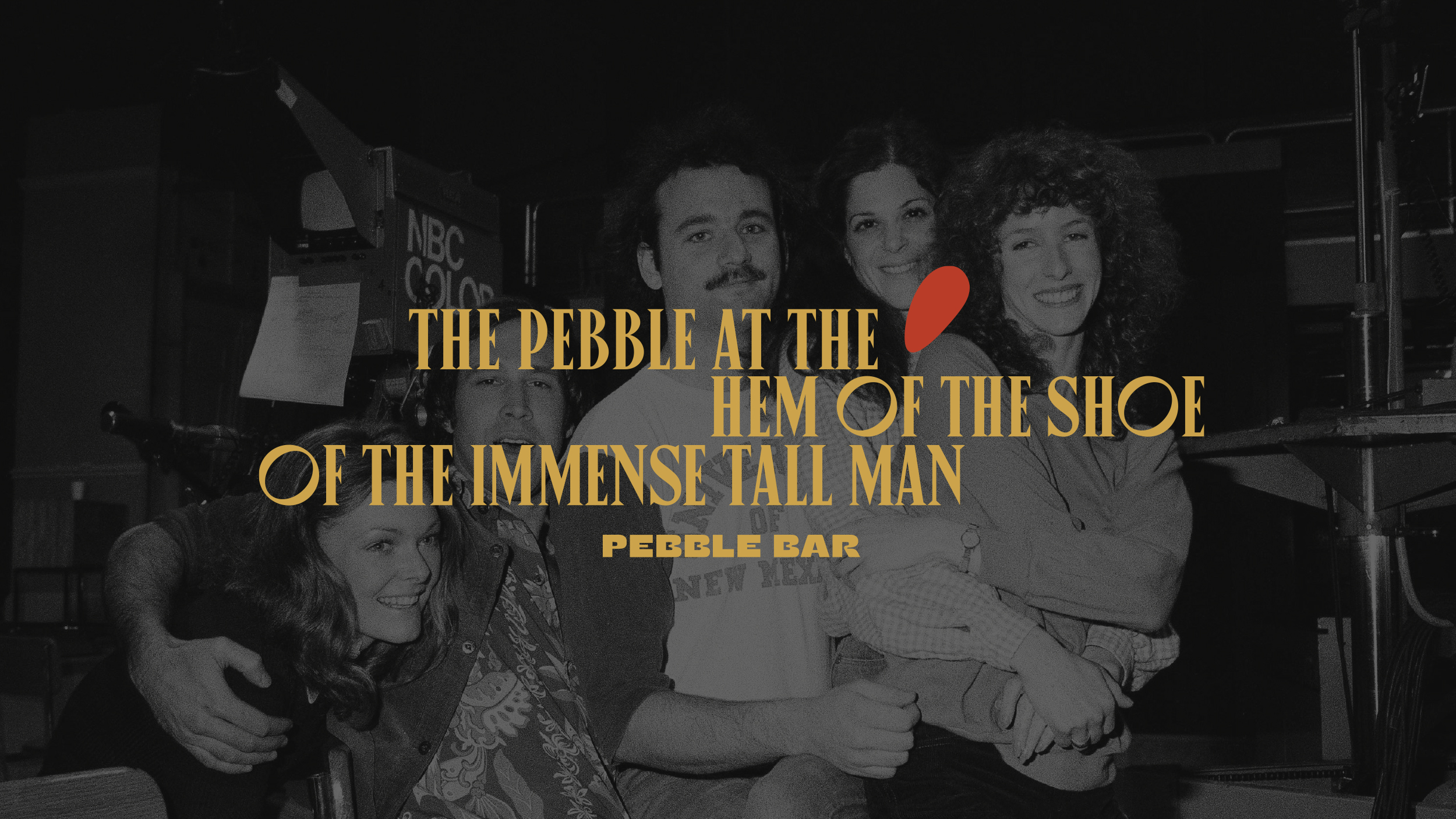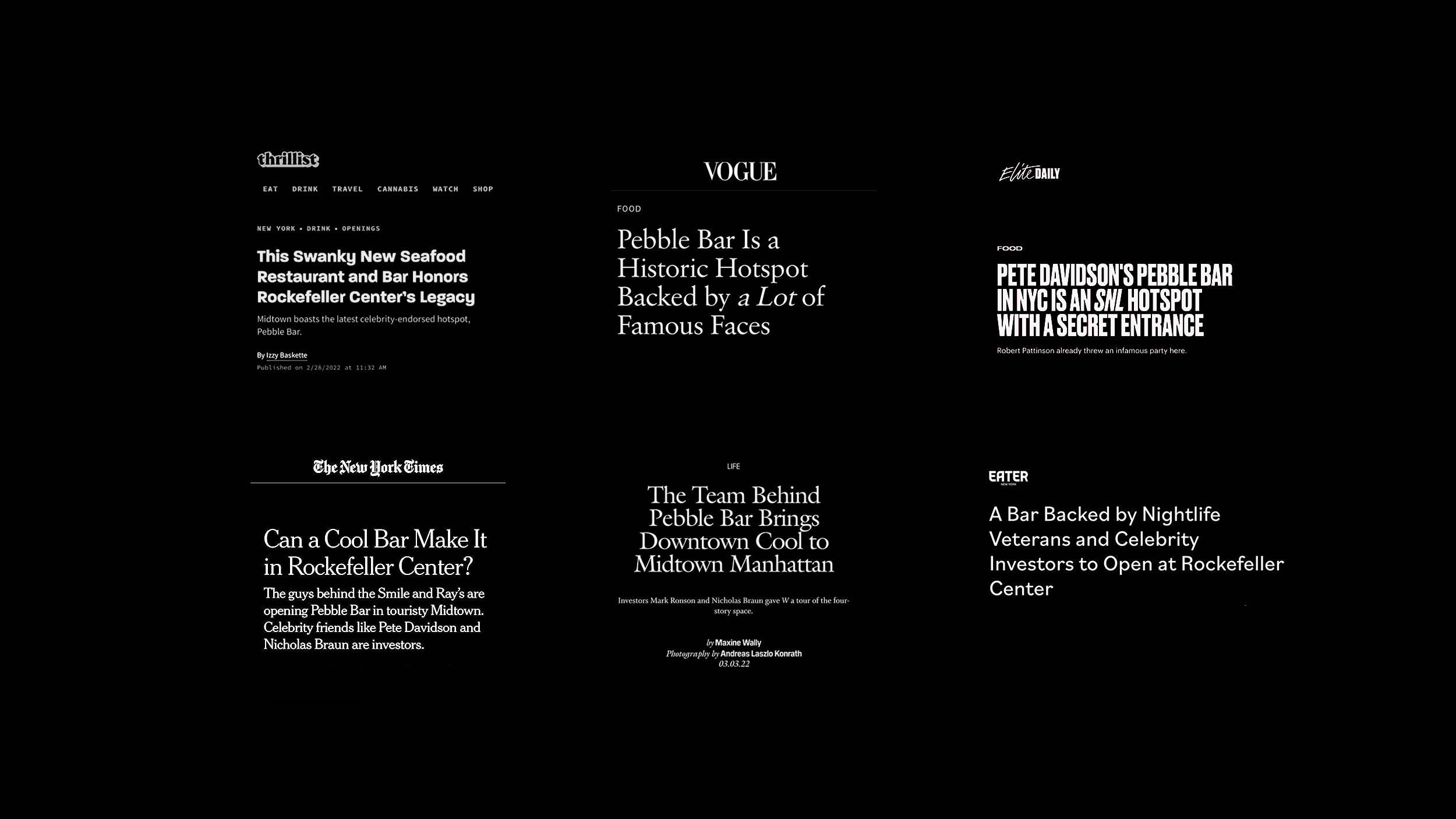 Created in collaboration with Rae Cohen Bernamoff